September 11, 2016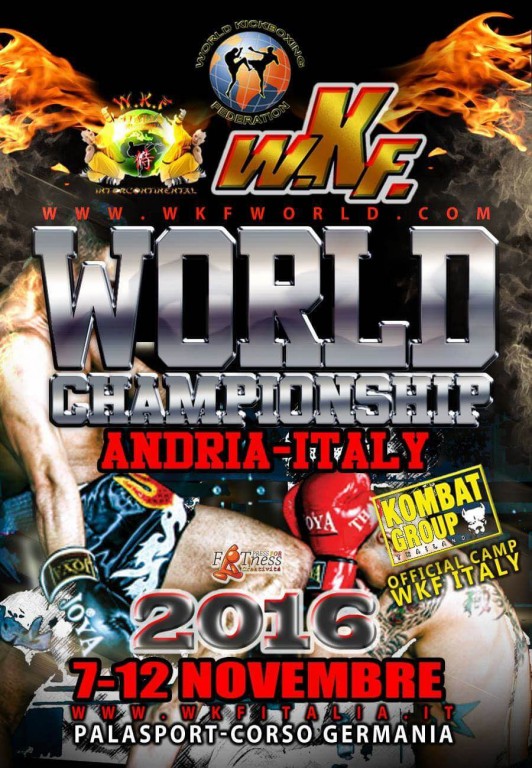 WKF ITALY president Mr. Salvatore MATERA and promoter of the World Championships 2016 in Andria Mr. Michele SANZIONE. are ready for all guests World wide.

More than 60 fighters from 24 countries has already registered for MMA on the upcoming World Championships 2016 in Andria, November 7th-12th.
And of course we have MMA in a cage for male and female  on the World Championships

Few new WKF ASIAN countries send already their interests for MMA.
At the moment we registered teams from Iran, China, Vietnam, Cambodia, Taiwan, Iraq and many others !
Strong Brasilian MMA Champions will attend. Russia send a team as well. Huge Austrian Team challenge the world. Ukraine send its best fighters, also many Africans like South Africa, Egypt, Uganda, Nigeria etc. start in MMA as well.
And where are you ?   🙂 
Fill in now the online fighter profiles and add a jpg to bring in your best MMA male and female fighters in the  MMA WORLD RANKINGS.