WKF MMA WORLD archive
Date: December 2018
December 21, 2018
Nous vous souhaitons un Joyeux Noel et une Bonne Année!
Feliz Navidad y un Feliz Año Nuevo!
Kellemes karácsonyi ünnepeket és boldog új évet!
Prajeme Vam krasne Vianoce a stastny novy rok!
Feliz Natal e um Feliz Ano Novo!
Wesołych Świąt i Szczęśliwego Nowego Roku!
Buon Natale e Felice Anno Nuovo!
Vesel bôžič in srečno novo leto!
Frohe Weihnachten und ein gutes neues Jahr!
聖誕快樂,新年快樂!  메리 크리스마스, 해피 뉴 이어!
С Рождеством и
Новым Годом
!
December 20, 2018
WKF GERMANY president Mr. Roman LOGISCH report:
More and more German teams, clubs and officials are interested and send their request for membership in WKF GERMANY. 
After the successfully last World championships in Buenos Aires many German Clubs and local small federations want to become "part of the German team" in  European Championships in Baia Mare in October 21st to 26th, 2019.
For new membership in WKF GERMANY and for further requests about WKF in Germany send your e-mail in Deutsch, English or "На Русском языке" to Mr. Roman Logisch.
Become our friend of WKF GERMANY in facebook
Full information about WKF amateur division is here !
More and more Champions, managers and promoters in Germany are interested in our WKF and want to get a chance to fight for WKF sanctioned titles.
Many people are disappointed in Germany from fake "World federations", just existing in internet only or in perhaps 3 European countries. No value, no events, no service, no real World ranking !
More and more promoter and top organiser in Germany want to cooperate with WKF, because:
"WKF – We are the real global player"
December 17, 2018
WKF CZECH REPUBLIC is ready for your updates, from all our WKF Czech Republic members, promoters and clubs. 
Help WKF to help you for your event. If you want to promote any WKF event in Czech republic, amateur tournament, or PRO-AM , PPF, SANDA or MMA title fight send just a mail to our office.
On our web site you could also change the language, just have a look on the top right hand, easy to use.
Předseda pan Raddy DIVIS
Česká Republika úřad

mail: office@wkf.cz
Hledáme nové zaměstnance pro řízení WKF v České republice !!!
Těšíme se na Vás …
December 15, 2018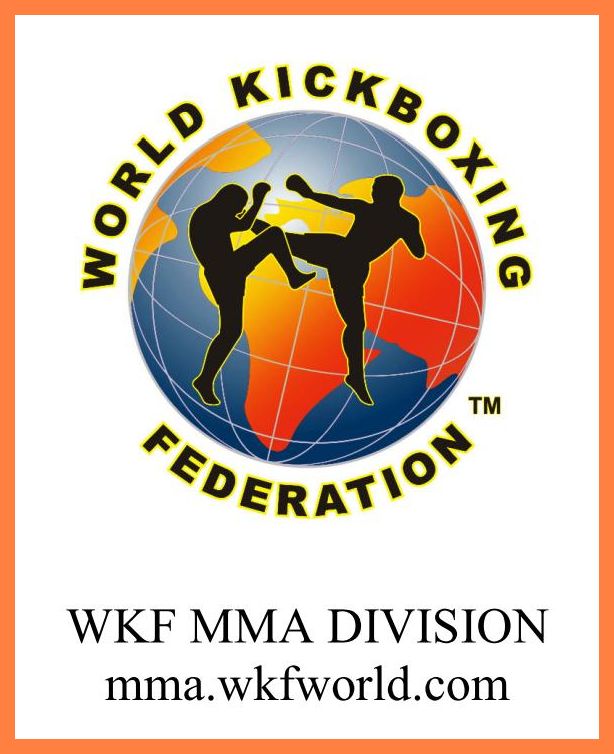 WKF HEAD OFFICE confirm the appointment of WKF ASIA continental president to our  WKF MMA Division World president.
This is an amazing step in the WKF ASIAN continental federation.
First time in history a manager from Asia get this high position in a World wide sanctioning body.
Mr. Amir MOSADEGH from WKF IRAN was former World Champion in K-1 rules and his younger brother Mostafa is our Champion and fighting for WKF titles.
Our MMA president bring in all the Asian countries in, not just in MMA , but in Kickboxing and Sanda as well.
For PRO-AM as well as for real tough professional fighters.
He was promoter for the great WKF ASIAN championships on Kish Island in Iran, with 2.700 (!) fighters. So many high class VIP guests, from Iran politics, sport and martial arts. Many our WKF presidents was there as well, like e.g. Mr. Dawood HASHIMI from WKF AFGHANISTAN, and others.
For all MMA business in WKF contact Mr. Mosadegh by mail, he will answer ASAP.
December 11, 2018
WKF head office present our amazing heavy Champion belt.
This is the second highest professional title after national pro Champion.
Perfect for a pro title fight between Champions of neighboring countries.
Many fighters, managers and promoters like our heavy belt, for more information about this International title send just your request, please.
Full information about MMA title fights here !