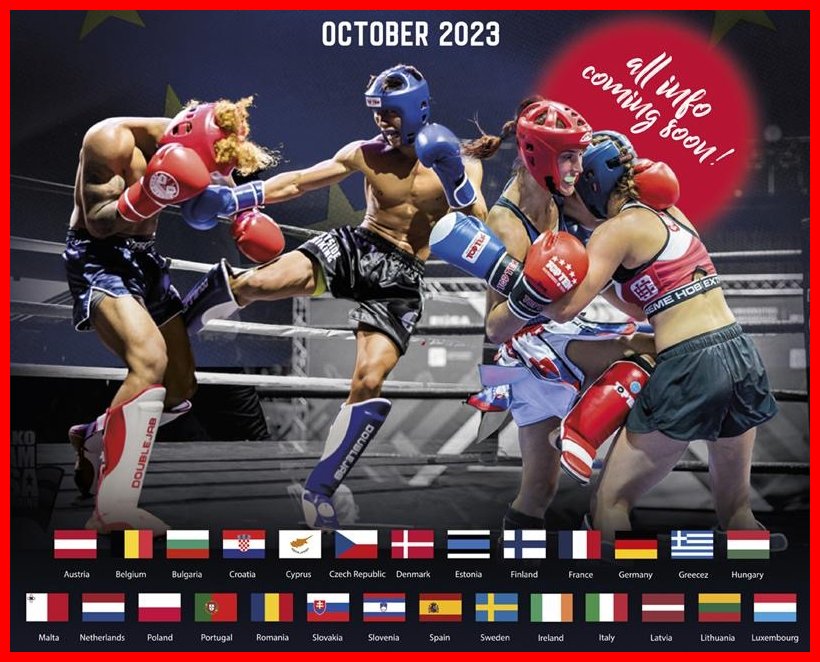 Our
European Championships
are in
Trieste, Italy
, October 26th to 29th.
Our next WKF World referee seminar is first time in history in Slovenija on Thursday, October 26th in Škofije, just 15Km from Trieste.
WKF EUROPE
continental federation expect now after Covid again more than 25 countries from all over Europe, in
October 26th to 29th 2023
Many competitors in all WKF disciplines, 
6 Forms divisions
and Semi contact , Light contact and kick-light on Tatami, ring sport in 4 disciplines and MMA. 
Just Thursday before is the upcoming
annual
Best chance to get or extend international Referee license as well.
Each country must bring to continental an World championships at least one
WKF licensed referee
or pay cash
300 .- Euro/USD
deposit!