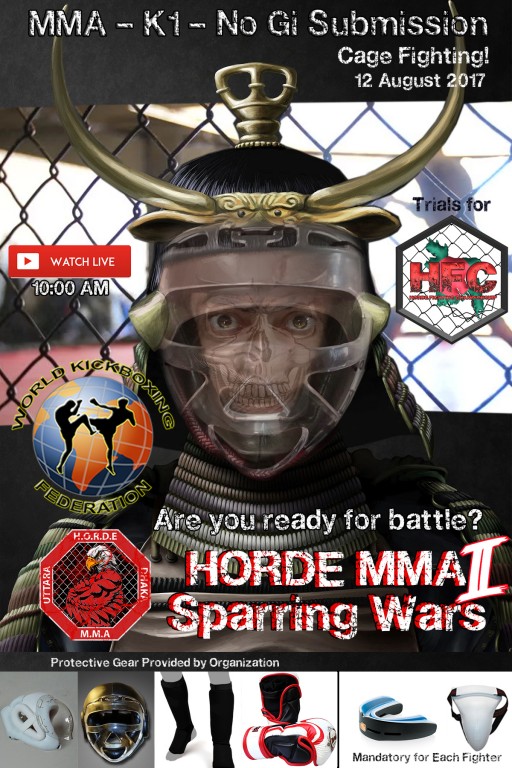 Trials! Get ready! August 12 2017

Straw-weight under 115 pounds (-52.1631 kg)
Flyweight over 115 to 125 pounds (52.1631 kg – 56.699kg)
Bantamweight over 125 to 135 pounds (56.699 kg – 61.235kg)
Featherweight over 135 to 145 pounds (61.235kg – 65.7709kg)
Lightweight over 145 to 155 pounds (65.7709kg – 70.3068kg)
Welterweight over 155 to 170 pounds (70.3068kg – 77.1107kg)
Middleweight over 170 to 185 pounds (77.1107kg – 83.9146kg)
Light Heavyweight over 185 to 205 pounds (83.9146kg – 92.9864kg)
Heavyweight over 205 to 265 pounds (92.9864kg – 120.202kg)
Super Heavyweight over 265 pounds 9+120.202kg)
We will allow 1 kg from inscription weight.
Sparring trials will be run as follow:
– Fighters will arrive in groups of 10 from 10AM.
– Fighters will have 10 minutes to warm up,
– Fighters will do a 2-3 minutes round of pad work.
– Due to the high number of people signed fighters will sparr:
– 1 round of Submission Grappling
– 1 round of K1 Kickboxing
– 1 round of MMA   Rounds 3×1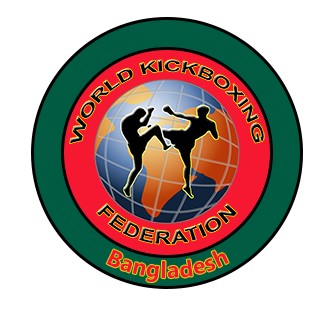 The sparring partner will be another fighter assigned by the organizer.
In the next few days you will get an email with the time and the sparring partner assigned to you.
Remember this are trials, we want to see what you are capable off. The best qualified fighters will earn their
pass to the main event on HFC 1 and will be selected as a team member for the "Clash of Nations" amateur MMA and Kickboxing India vs Bangladesh.
Earn the right and represent your country! Make the history!
This time sanctioned by the WKF World Kickboxing Federation, who affiliate more than 130 countries around the world.